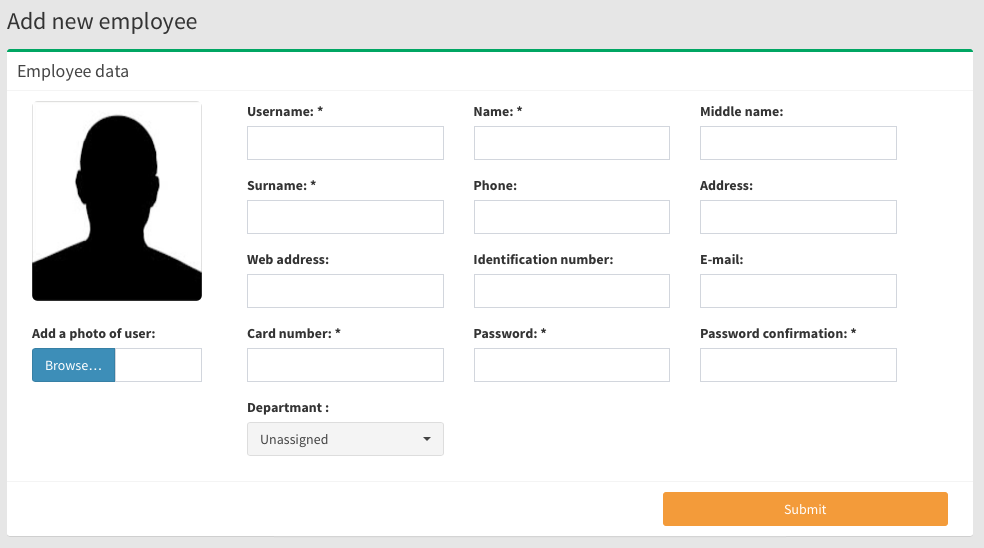 The option allows the user to enter data about workers, system card users. Here, in addition to personal information about a worker's and photographs, data on working days, worker shift or other specific data can be defined.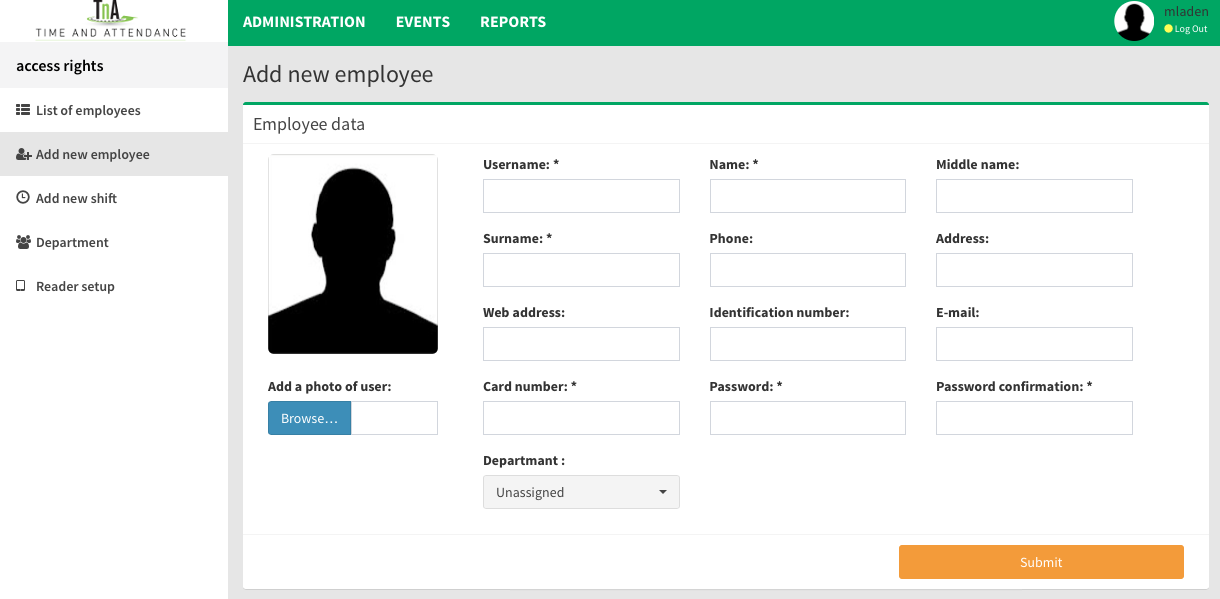 Review and update and edit  all employees data  that have identification cards and the option of defining the maximum hours of work.
Able to enter and define the possible shift duration, approved length of the pause, the interval allowed to use of the pause and so on.
Possibility of assigning device for entering events in database . Defining the purpose and the readers type (entrance, exit, main entrance or exit, the machine work check in and check out, etc.). Reader gets the name and ID number used to identify the reader and its check to cards access rights.
In addition to generaly defined holidays in the company unit, this option allows you to enter a new specific non-working days for individual employees.
Review of the actual passage – information and photographs of the person who performed the last reading of ID cards.
Viewing and printing of all workers delays in a specified time interval.
Print high quality  graphical reports that been easy to read and review. Possibility of creating unique and custom made graphicness that suet all your needs of analytics and statistics presentation.
Reviewing and printing of overtime for workers in a specified time interval.
Tabular review of all workers of the company unit with insight into in the presence of workers.
Review and printing time spent at work for the selected employees and a specified time interval.