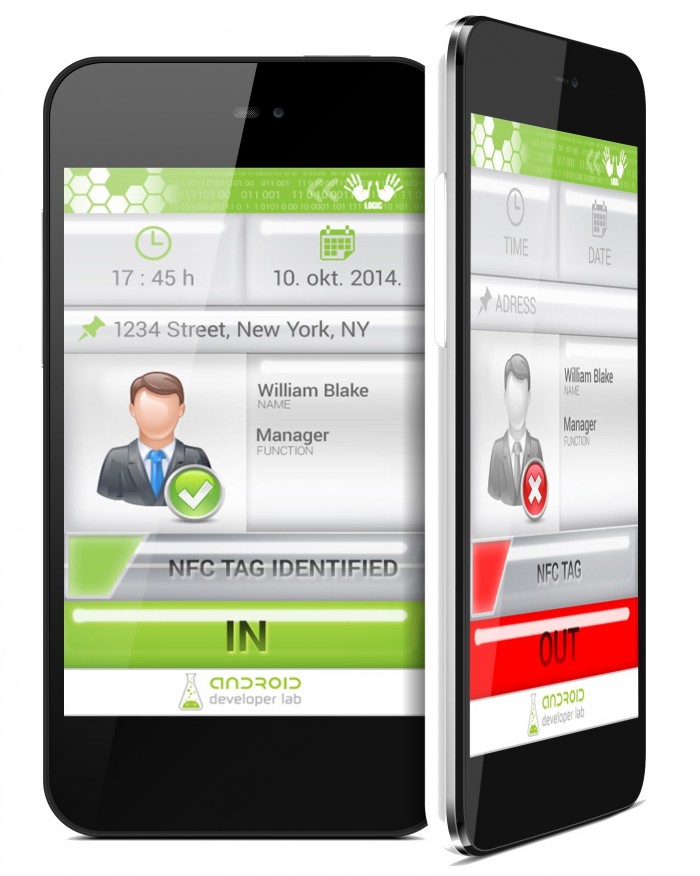 Time  Nfc  Attendance   app  , is an easy  to  use  and  install  application  for  android  devices  that  gives  you  complete  autonomy  and  control  over  the  input  data .  Time  Nfc  Attendance  application  is  ideally  suited  for : home  service  and  installation  technicians ,  home  health  providers ,  housekeeping  and  maintenance  staff ,  delivery  personnel  and  other  employees  who  are  on  the  move  and  need  their  time  tracked  at  remote  locations . Time  Nfc  Attendance  app  works  without  internet  connection .  All  events  will  be  saved  and  synchronized  when  you  connects  on  the  internet . You may be on a business trip for the whole day or your employees might be covering some field work, all you have to do is, use your phone to check in, register your lunch break and check out when you are done for the day.
NFC Check In Check Out
Check in or check out  entering events into the database using NFC tags and fobs. No need for programing NFC tags just reading unique ID and create event which will be sent to Cloud TnA web application
Time Nfc Attendance GPS geofence
Restrict where employees can and cannot check in and out from. By setting a geographical perimeter, employees are only allowed to check in or out from the specified GPS location.