TnA Desktop – Time and Attendance with NFC Phone Check in

TnA  NFC Android devices or NFC cards/tags.
NFC Phone Check in application for Android offers you a  system able to easily record events,  like employees' arrivals and departures. After that system sends them to Cloud TnA, where they will be available for viewing through TnA WEB.
TnA Desktop system of time and attendance control contains:
  1. uFR nano – NFC reader which can read IMEI from NFC Android Phones or UID's from NFC Cards.
  2. NFC Phone Check in – application which needs to be installed on Android NFC phone of your  employees. This app reads phone IMEI and sends it to NFC reader.
  3. TnA Desktop – PC Windows/Linux/OS X application that collects and forwards events to TnA Cloud system.
  4. TnA Cloud System – Web application for managing time and attendance of your employees.
---
These are 3 steps which must be done at the beginning of using our system:
     1.  Creating an account for TnA Cloud system:
This can be done at the page: https://time-n-attendance.com/sign/
or by selecting Sign in when you start one of our applications.
     2.   Purchase of our uFR Nano NFC reader and installing TnA Desktop App:
You can buy our  hardware at:
We supplied TnA Desktop applications which can be download on:
TnA Desktop Application( Windows)
Also please download TnA Manual:
 Complete specifications of our uFR Nano reader is located at:
http://www.d-logic.net/nfc-rfid-reader-sdk
3.   Instaling NFC Phone Check in app from Play Store:
Simply by clicking an icon below: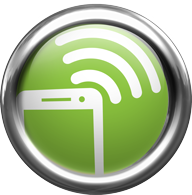 Summary:
We are offering you a system with new features and  desire to provide our customers with modern and comfortable system for time and attendance for everyone.
Our system also provides full security of your data.
TnA Desktop system is autonomous because it is operational even when there is no connection to the Internet. All  data is saved until it's possible to sync it with TNA Cloud base.